Grants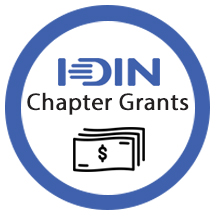 IDIN is pleased to announce that funding is available to support IDIN Network members who plan to organize events that increase local Network member engagement and collaboration with local communities.
IDIN chapter grants are available to Network members who have the intention of starting a local chapter, or wish to engage in events or projects that involve and energize other Network members. Each grant can fund events or projects for up to $1,500 USD.
To be eligible for funding, the proposed activity or event must support one or more of the following priorities:
Activities that advance Network member engagement and learning
Events that are consistent with IDIN values and goals
Events that promote IDDS and IDIN to prospective partners, funders, or future Network members
To apply, please submit your completed application and draft budget to Jona Repishti by Monday, May 16, 2016.
P.S. Looking for more information to guide your application? Check out our chapter activity ideas resource or our guide to starting a local IDIN chapter!