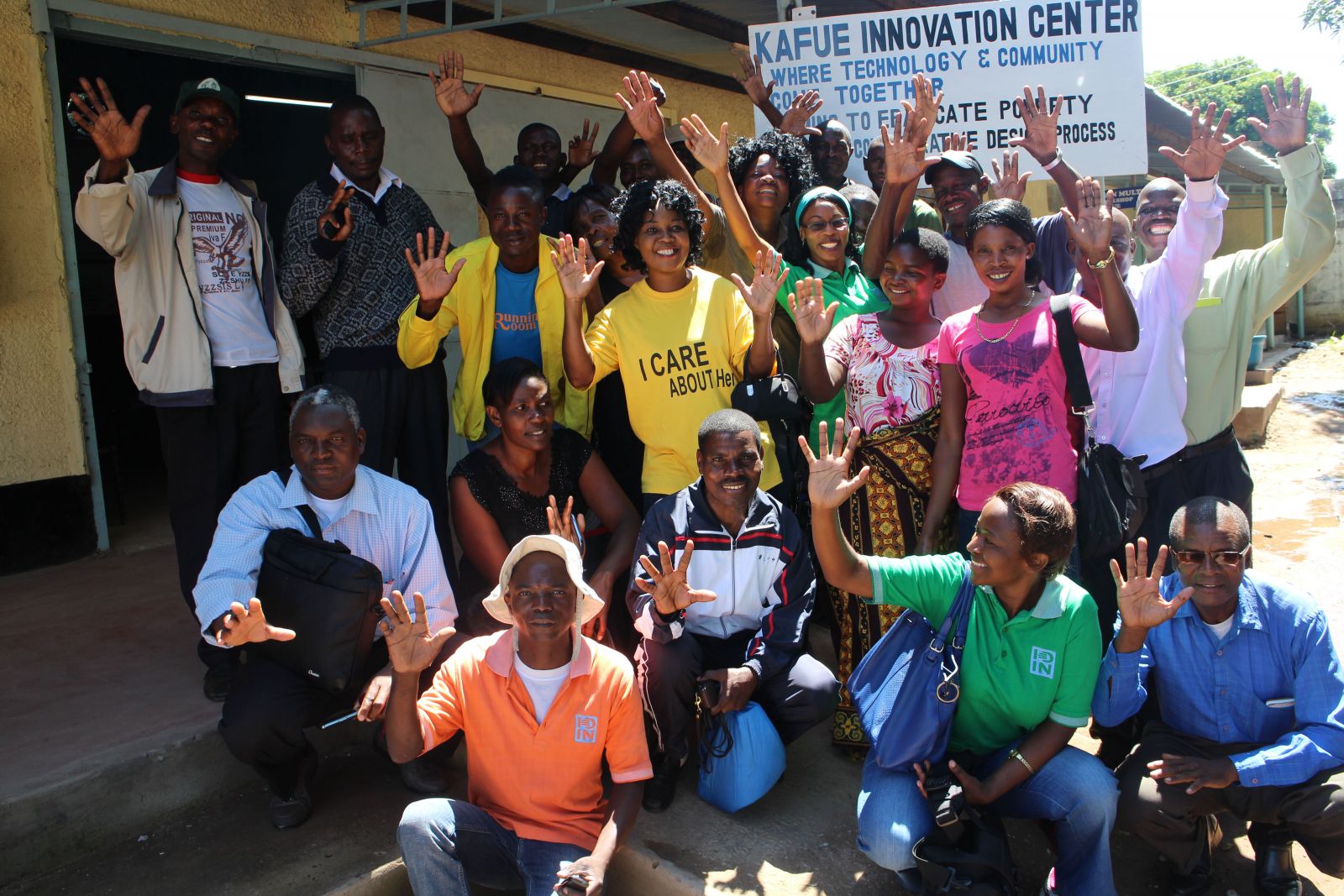 Innovation center partners are community organizations connecting people to resources, education, infrastructure, and support for the development of technologies that will have an impact on communities living in poverty. 
Each of our partner centers is unique, its offerings a reflection of its founders and the community it serves, but all of them provide a basic foundation:
Training in design and fabrication
Shared tools and equipment for prototype and product fabrication in a variety of materials 
Space in which to gather, learn, and create
A community of like-minded individuals with whom to share and test ideas for development solutions
IDIN-affiliated innovation centers are up and running in Botswana, Brazil, Cameroon, Colombia, Ghana, India, Kenya, Nepal, Pakistan, Rwanda, Senegal, Tanzania, Uganda, and Zambia, and more are in the process of getting off the ground. 
 
What IDIN Offers Innovation Center Partners 
In addition to all the resources available through the IDIN Network, IDIN offers a few unique kinds of support to our innovation center partners:
Access to the network of Innovation Center Partners

We offer communication pathways to allow innovation center leaders in our network to easily exchange and find advice, feedback, and information around innovation-center-relevant topics.

Shared Resources

We're developing new best practices guides and aggregating existing resources to make it easier for our innovation center partners to learn from the experiences of existing makerspaces, hackerspaces, Tech Shops, FabLabs, and other collaborative creative organizations around the world.

Financial Support
Connect with Our Innovation Center Partners
If you're interested in learning more about our innovation center partners, in visiting, volunteering, interning at a center, or in partnering with one or more of them, feel free to contact them directly through the channels listed below. You can also learn more about them on by reading our blog! If you have questions about the program, our approach, or our experience working with these organizations, please contact the IDIN Innovation Center Program Manager Molly Rubenstein at molly.rubenstein@olin.edu. 
Check out some of the innovation centers we're working with right now:
AFRICA 

 

Artisan Hive
Cameroon

 

ChangeHub Innovation Centre




Run by ChangeHub Kenya, LTD




Lang'ata Women's Prison, Nairobi, Kenya

D'Kar Innovation Centre
Managed by These Hands GSSE
D'Kar Botswana

Email

DefkoAkNiep Lab
Managed by Ker Thiossane
Dakar, Senegal

 

Fablab Kivuli
Managed and run by Gearbox 
Nairobi, Kenya

Global Innovation and Creativity (GIC) Space
Bamenda, Cameroon

InLabs
Managed by Global Minimum 
Nairobi, Kenya

Kafue Innovation Center
Kafue, Zambia

Kepler Tech Lab
Kigali, Rwanda

Kumasi Hive
Kumasi, Ghana

Tet Center
Managed by Caritas, Gulu Archdiocese
Pader District, Uganda

Twende Innovation Center
Plot 146, TASO Buildings (South Side)
Njiro, Arusha, Tanzania

Victronix Workshop
Operated by Victronix
Dar es Salaam, Tanzania