IDIN's Colombia Chapter Plans for New Innovation Center, Community Design Trainings, and IDDS 2016
blog
Thursday, September 24, 2015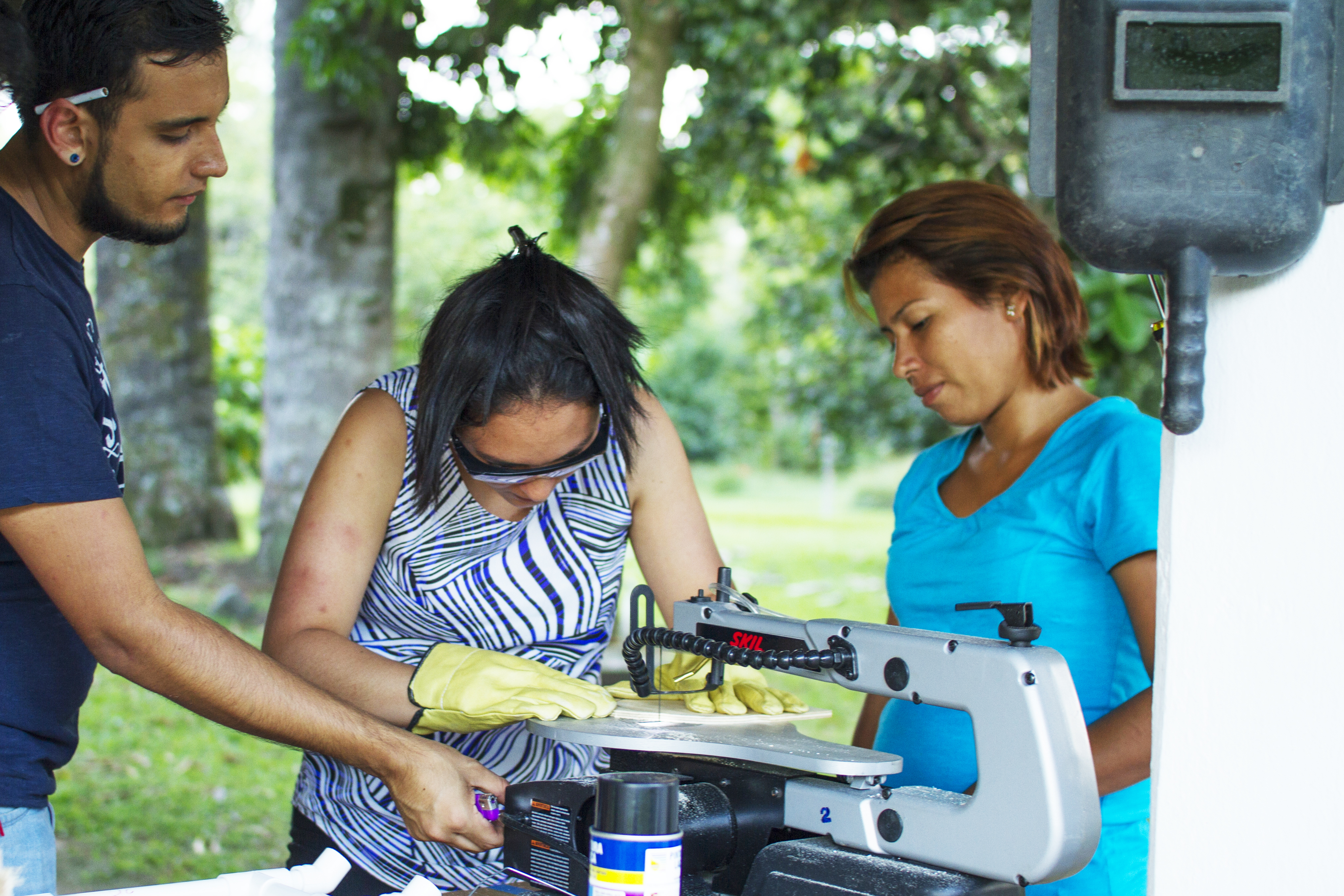 The IDIN Colombia chapter is still buzzing with energy months after IDDS Zero Waste, held this summer in Cali, came to an end.
"Before the summit, we heard organizers and participants talking about the lack of spaces in Colombia to get advice, do ideation, and development of new ideas and initiatives. We were hearing this from people all over Colombia," said IDDS Zero Waste Lead Organizer Pedro Reynolds-Cuellar. "But the overwhelming engagement from the Cali group has been a very nice surprise."
Pedro said he also attributes some of Colombia's post-summit success to strong partnerships with the Universidad del Valle, Universidad Nacional de Colombia, and DAGMA.
The new local chapter has been meeting regularly, working on documentation to officially establish themselves as a chapter and organizing field trips to local communities interested in co-creation workshops and trainings. One IDIN Network member, Luis Fernando Marmolejo, is a professor at Universidad del Valle and has introduced projects from IDDS Zero Waste as a part of his classes, giving students the opportunity to contribute in moving projects forward.
IDIN Network member Alexander Freese is leading the way in establishing a new innovation center in Bogota where innovators can collaborate on prototypes, and moving those prototypes to viable products for markets. As part of the new innovation center's activities, small grants will be given to help support the continuity of projects from IDDS Zero Waste and new projects proposed by IDIN Network members.
This fall, the chapter looks forward to welcoming IDIN Director and MIT D-Lab Founder Amy Smith to Colombia. Amy will lead a training of trainers on design education with Network members from Bogota, Cali, and elsewhere in Latin America, with a focus on teaching design in a relief setting.
"Colombia has been in war and conflict for more than 50 years, and people have been displaced from their homes, especially those in rural areas," Pedro explains. "This training will be around how to bring design education to people who are coming home, and helping them reconnect with their traditional practices. Agriculture and energy will be a big part of that."
Pedro said the group also continues to work with DAGMA in Cali to bring Creative Capacity Building trainings to wastepickers and domestic workers.
Finally, the chapter looks forward to supporting the organization of IDDS Education in June 2016 in partnership with Universidad Nacional de Colombia. Stay tuned for details on participant applications!