IDIN Network Members Celebrate the Second Successful Year of the Social Innovation Course in Brazil
blog
Thursday, December 17, 2015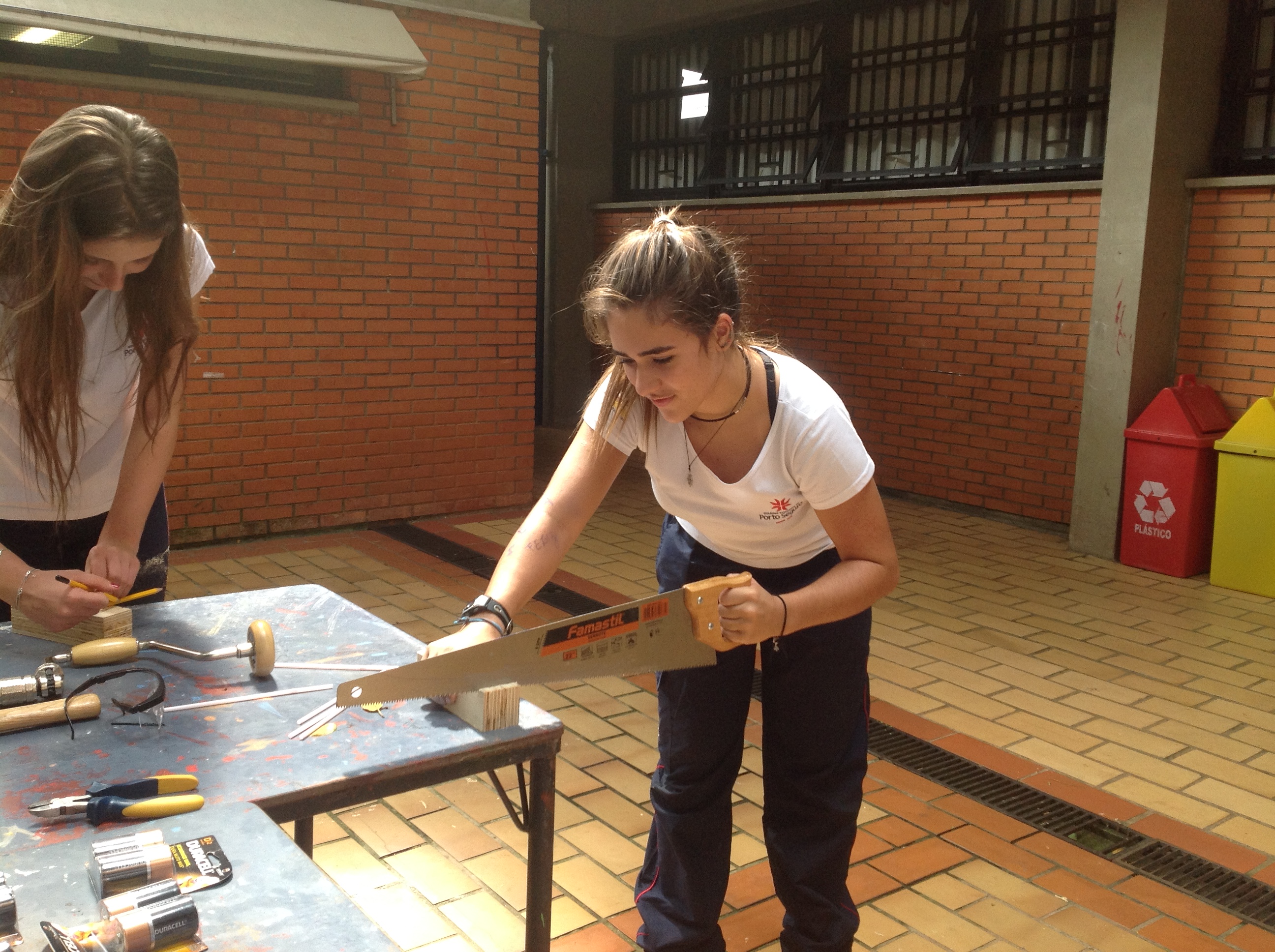 This month, IDIN Network members in Brazil are wrapping up their second successful year of bringing hands-on learning and innovation education to young people in São Paulo through a new Social Innovation Course.
Created by the IDIN-supported Vila Nova Esperança Community Innovation Center last year, the Social Innovation Course is a result of the learning gained through years of experience working with the International Development Innovation Network. It seeks to engage Brazilian students to experience the field of social innovation by working on the fundamentals of the creative process, and innovation through a hands-on approach and by turning their ideas into actual prototypes and projects. In its second year, the Social Innovation Course brought together 54 students from three classes at Visconde do Porto Seguro School in São Paulo.
The course is led by IDIN Network members with years of experience developing social innovation projects locally and abroad. In Brazil, the course is led by Nara Schenkel (Brazil), Miguel Chaves (Brazil), and Julio Lavalle (Peru). In 2014, the team was also supported by Lucas Torres (Brazil) and Omar Crespo (Guatemala). This contrast of interdisciplinary local and international instructors gives the program a very rich source of experience and perspective. Furthermore, as an international course, it is mainly taught in English, giving students the chance to practice a second language.
Through this exciting journey, students improve their understanding of the social impact field and the opportunities for professional development, meet innovators from the IDIN Network, and most importantly develop creative problem solving and social emotional capacities by constantly being challenged to work in diverse teams in different contexts.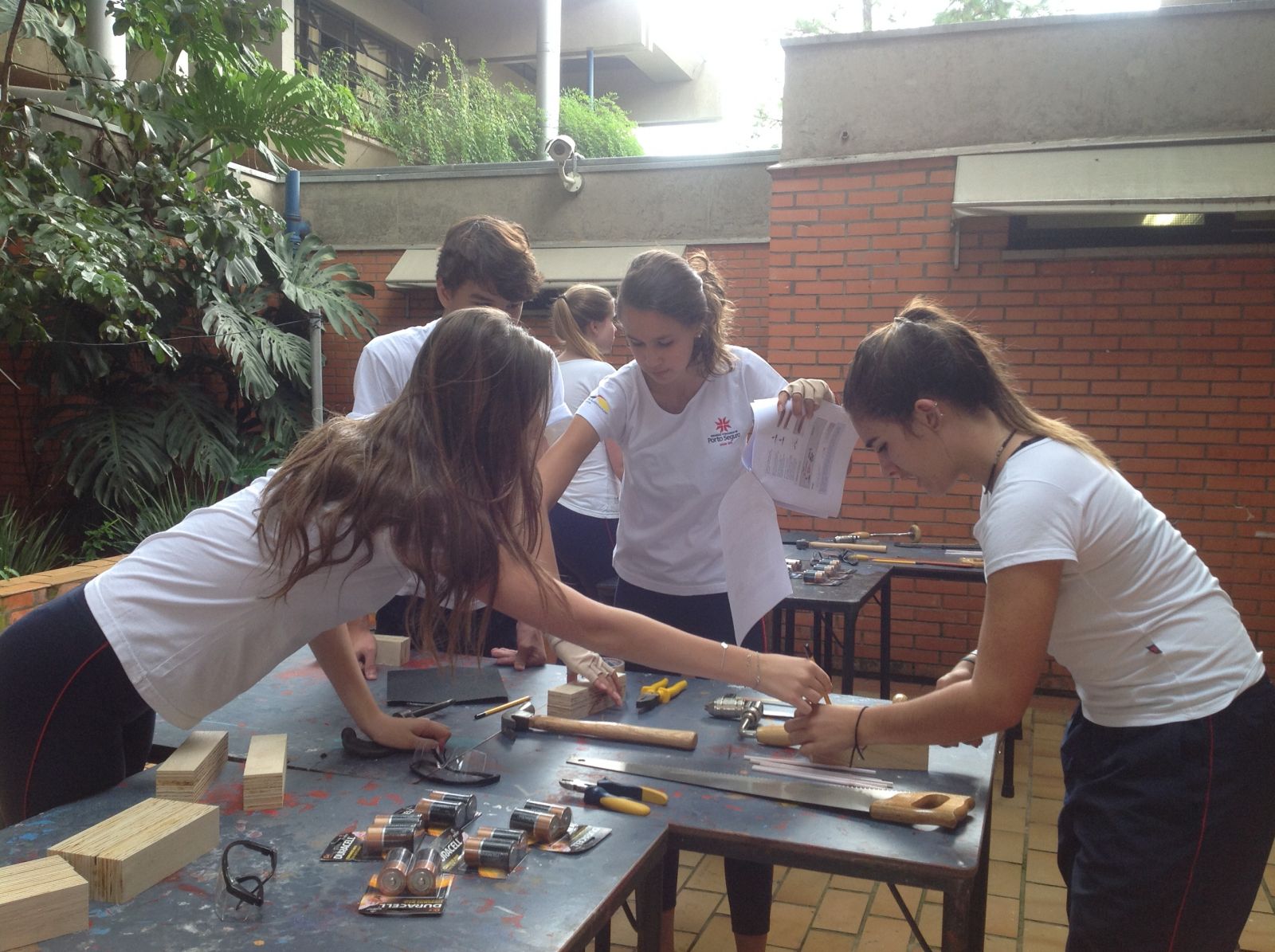 A few fun facts about the Social Innovation Course:
In its two years, the Social Innovation course has reached more than 100 high school students age 14-16 years old, building a total of 26 projects.
The course is developed in partnership with local schools in São Paulo, and is offered as an extracurricular course.
The course runs throughout the school year (March to December) reaching 204 class hours separated into three phases called design cycles.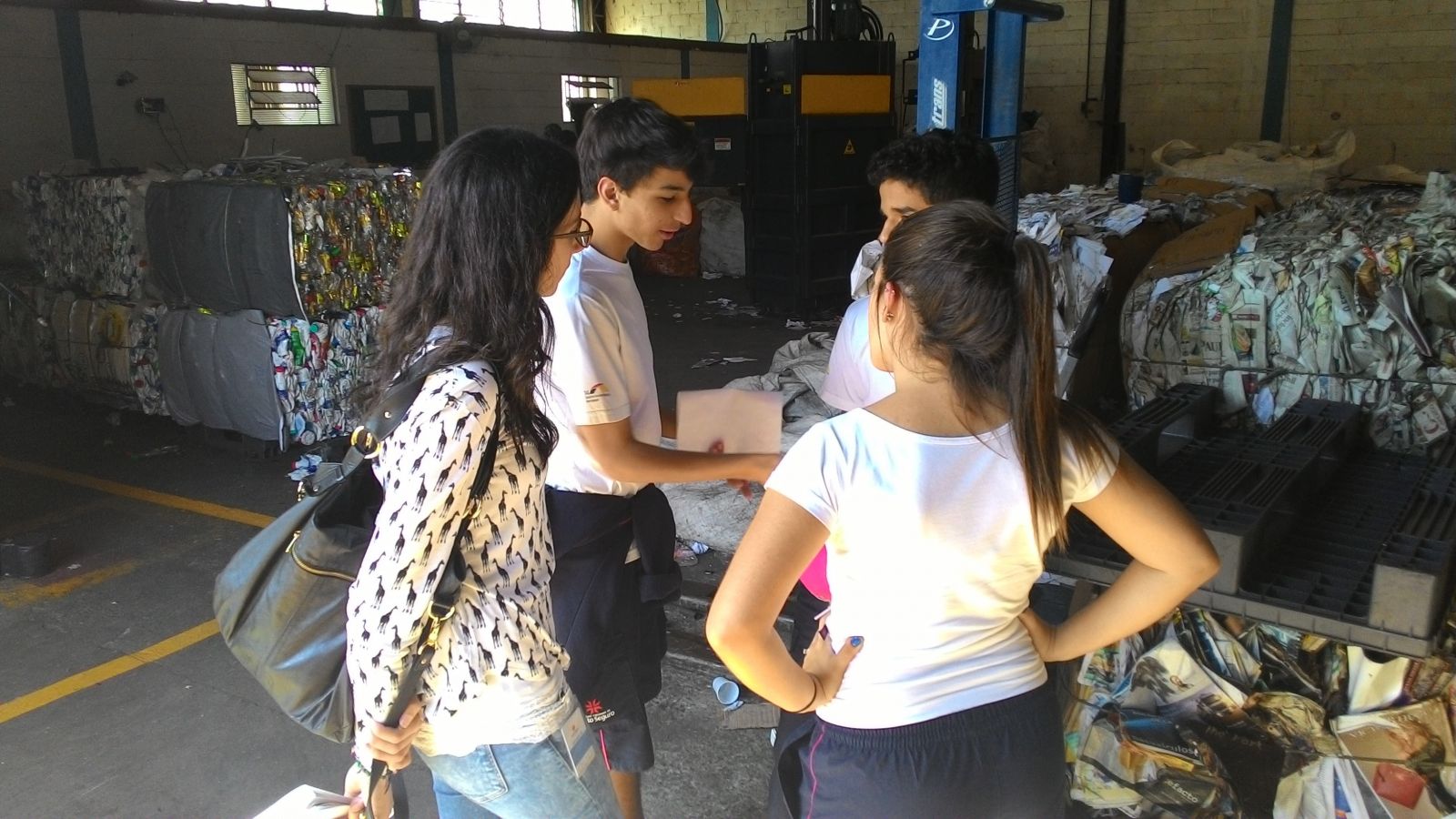 Innovation in waste management
This year we worked with local recycling cooperatives and projects were built throughout the period of four months with the aim of improving productivity and cooperative profits. Final prototypes included technologies such as a glass crusher, a transport belt that automatically separates glass in different colors, a device to speed up the time to take bottle caps out, an intelligent table to separate electronic waste, transportation devices, and a kiln to make aluminum among others.
We were positively surprised by our students' outcomes, with prototypes that really surpassed our expectations in the ideation and technical detail. Most importantly, we observed very clear effects in the recycling cooperative, with workers already thinking in new ways to introduce new processes and tools to improve their work productivity. That's already a big gain!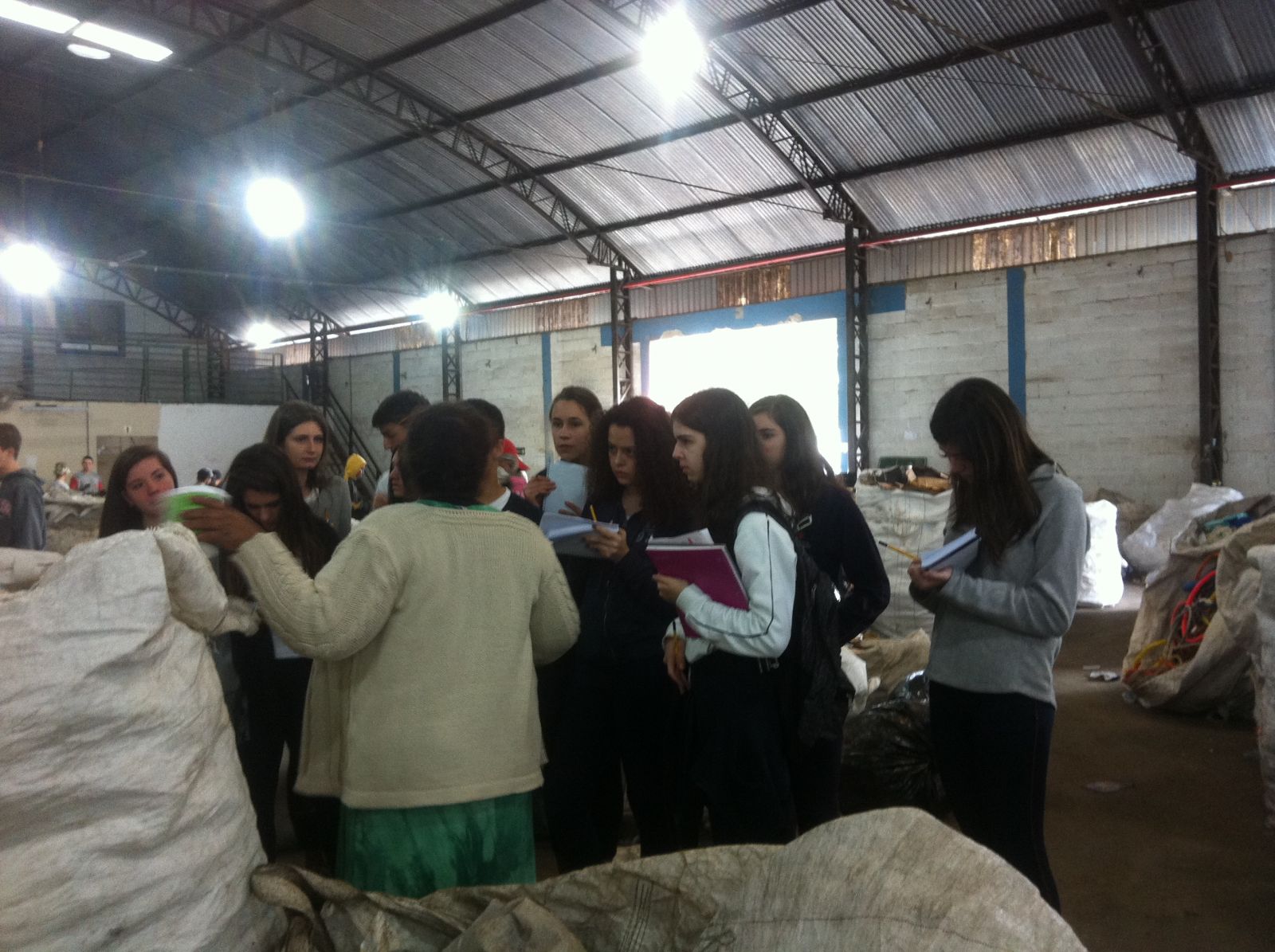 Finding creative ways to deliver value
Our course is part of a national movement to encourage programs that develop creative capacities such as problem-solving, teamwork, and empathy that may seem intangible in the short term, but become a very important asset in university and work life. The Colegio Visconde do Porto Seguro is leading that movement in Brazil and we are happy to be walking hand-in-hand with them in this path for innovation in education.
And the Social Innovation Course doesn't just benefit students, schools, partner communities, and recycling cooperatives. Schools find the course valuable enough that they're willing to pay to bring the instructors to their classes. The revenue secured through this model plays an important part of the long-term sustainability of the Vila Nova Esperança Community Innovation Center.
We are excited to see new generations of social innovators starting at an earlier age to understand the problems society deals with and most importantly to become active change makers. We're excited to encourage the students in our Social Innovation Course to take advantage of the vast resources and programs the growing IDIN Network has to offer, and to keep exploring the path of social innovation together with more than 600 innovators around the world.
Want to take a peek inside our Social Innovation Course? Take a look at the video below!
For further questions about the course or starting a course in your country, please contact IDIN Network member Julio Lavalle at julio.lavalle@caosfocado.com