IDDS Sisaket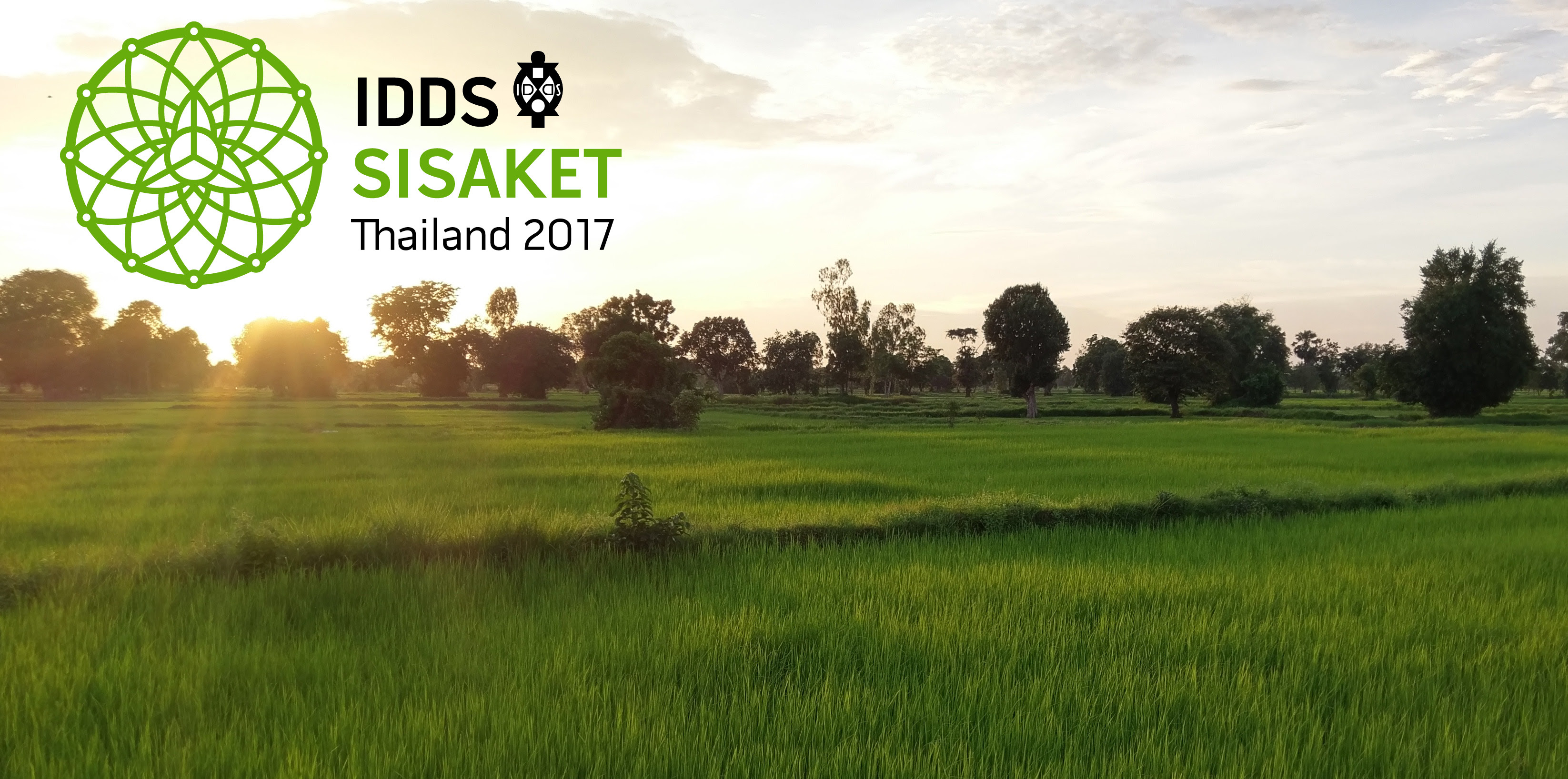 Event Description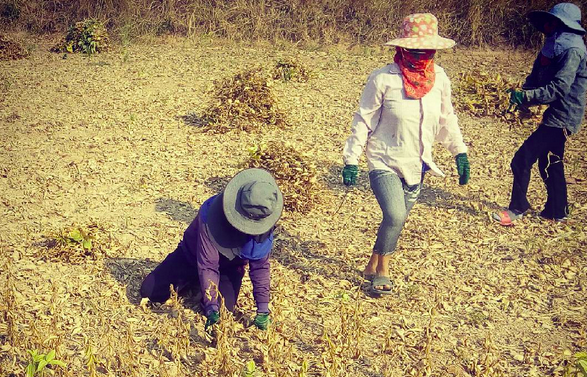 IDDS Sisaket will bring together 50 local and international participants and organizers, and 6 communities within the Raitong Organics Farm network in Sisaket Province. The summit will be supported by the creation of an additional 50 staff jobs. Together, participants, organizers, communities, and staff will listen and learn, share and discover, and co-create and prototype solutions to six critical challenge areas of sustainable development in Sisaket, Thailand. 
For more info about IDDS Sisaket projects and partnerships, check out the IDDS Sisaket microsite or contact the Lead Organizer Hermes Huang.
Local Hosts & Organizing Partners: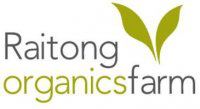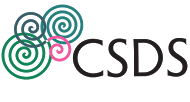 What is IDDS?
The International Development Design Summit (IDDS) is an intense, hands-on design experience that brings together people from all walks of life to co-create low cost technologies that improve the lives and livelihoods of people living in poverty.  IDDS is part of the International Development Innovation Network (IDIN) program, an effort funded by USAID's U.S. Global Development Lab.  The IDIN program is led by MIT, but includes other academic, institutional, and innovation center partners in the US, Brazil, Ghana, Zambia, Tanzania, Uganda, and Singapore, as well as over 700 former IDDS participants living and working across the globe.  IDDS is a collaborative effort organized by local organizers and other IDIN members.  Read more about IDDS and IDIN here.
What is IDDS Sisaket?
IDDS Sisaket will be a two-week summit that explores the intersection of migration, rural-urban farming divide, and decentralized innovation economies. It will bring together 30 participants from across the Mekong Region and around the globe to work on six projects with a local organic farming organization and various community members. In addition, IDDS Sisaket presents participants with an opportunity to critically learn, examine, and design with social innovators and communities that are working toward sustainable livelihoods and economies for places beyond the capital of Bangkok, where much economic activity is concentrated.  For more info about IDDS Sisaket, check out the IDDS Sisaket microsite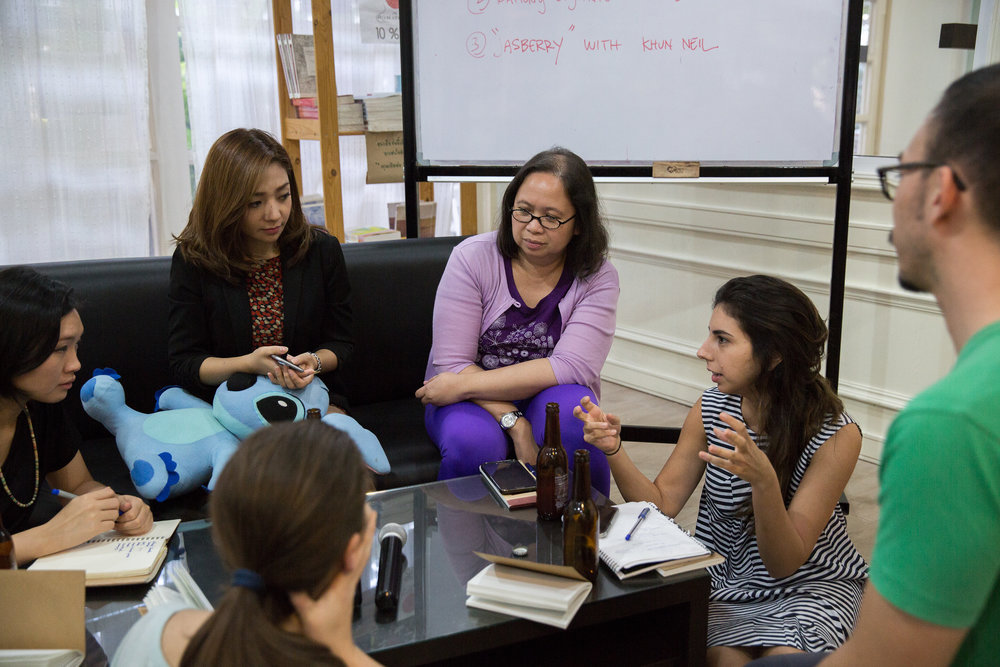 What would a participant do at IDDS Sisaket?
Over the 16 day summit, participants will learn the design process, the operations of an organic farm, and the challenges and opportunities of creating a sustainable and creative economy in rural northeastern Thailand. Participants will be immersed in the local community of Sisaket Province, where an innovative locally owned social enterprise and farm is based that they will work closely with. Participants, together with the organizing team and local communities will work towards creating a center for innovation that will aim to fuel economic opportunity in the surrounding areas. Participants will live and work with others from around globe and the local community. Project areas are themed in integrated education, water resources, rural health, money management, organic agriculture extension, and waste management. Participants will apply the design process to each project area by assessing the system, identifying a particular challenges, and co-creating a prototype of a sustainable solution. By the end of the summit each diverse participant team will have created a basic prototype and contributed to a co-creating a training program.
Participants will live in a small, open temporary structure in Sisaket.  They should expect to:
live in a remote area under basic conditions
stay in shared open rooms with 3 - 4 roommates
wake up early
be very warm
conserve water
eat local food of limited variety
meet amazing people
work hard and have fun!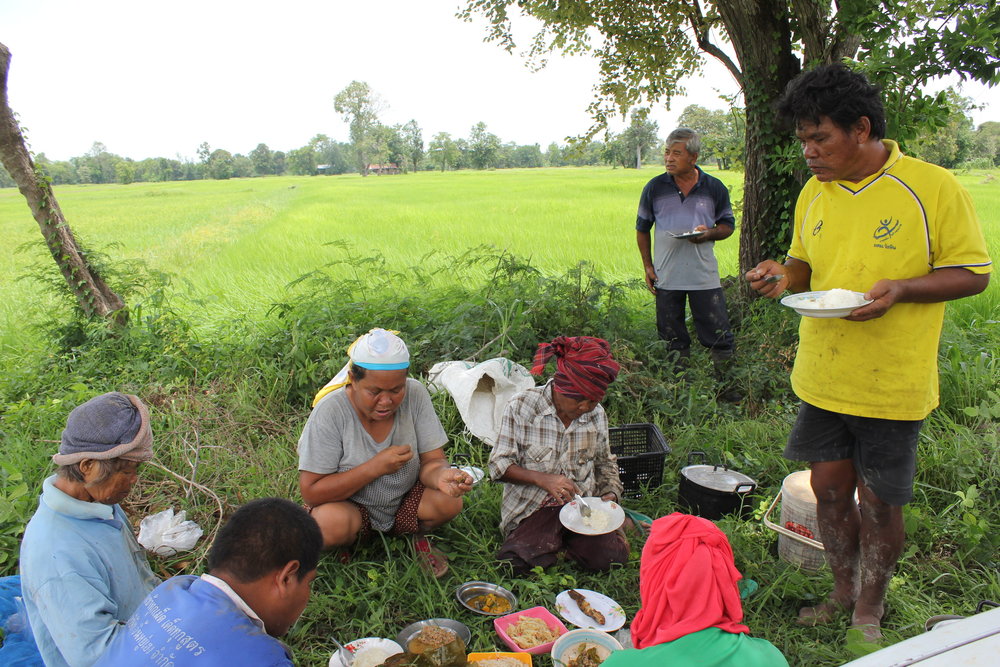 What would a participant do after IDDS Sisaket?
After IDDS, each participant becomes a member of the larger International Development Innovation Network (IDIN) with over 800 other IDDS alumni from all over the globe. During the summit, we have specific sessions that orient participants to what it means to be a part of the network, how to stay connected, and what opportunities and resources are available (for you, your project, and/or the community you worked with).
What types of participants are we looking for?
For IDDS Sisaket we are looking to bring together a diverse mix of 30 participants who:
Share the IDDS Spirit and come with a beginner's mindset, emotional intelligence, tolerant flexibility, and ability to see diversity as an asset.
Are excellent team players
Have a strong likelihood to continue working on their project and/or another IDIN activity after the summit
Have informed experiences and diverse professional backgrounds including farmers, designers, corporate workers, engineers, NGO workers, government workers, business and finance professionals, entrepreneurs, teachers, community activists and more!
Are there eligibilty criteria?
Yes, in order to be considered for IDDS Sisaket, all applicants must:
Complete the application on time – no late or incomplete applications will be reviewed.
Be at least 23 years of age to apply
Be able to attend the entire summit
Language:  (ie: must be able to speak English and/or Thai) Thai-English interpreters will be available at  the summit and embedded in each project team.
Hazards:  (ie: must be comfortable working in unpredictable weather and working in environments that may have wild animals;
We recognize that experiences comes from formal and informal work. We ask that participants apply who feel that they can add value to the group and the project themes through a unique lens and expertise.
Living Standards (ie: open-air dormitories with mosquito nets, cold bucket showers, and composting toilets and daily chores)
Environment Conditions: Please be advised that the weather conditions during this time of year are very hot and humid with frequent monsoon thunderstorms.
Food Restrictions: To respect local culture and because of available resources in the region,  we cannot accommodate vegetarian and vegan diets. We also cannot accommodate strict religious diets, for example, kosher, halal, or jain certified ingredients and preparation facilities are not available.
Health Considerations: Electricity can be unreliable so take that into considerations with medications and devices.
 How much does it cost to participate in IDDS Sisaket?
The cost of participation is $(TBA) per person plus other personal expenses such as travel, visa, passport, vaccinations, and other incidentals.
The organizing committee does everything it can to keep costs as low as possible. The following are the expenses associated with participation in IDDS Sisaket.  All costs are in USD.
| | |
| --- | --- |
| Item | Amount (in USD) |
| Room and board and local transportation* | 500USD |
| Transport (Airfare or bus fare) | Varies per participant - depending on where you are coming from. You can view sample airfares and purchase tickets at websites like www.kayak.com. |
| Passport | Varies per participant - If you do not have a passport, you will need to acquire one to travel to Botswana. The cost of the passport will depend on your country of citizenship. You are responsible for acquiring your own passport. |
| Visa and Transit Visas – single entry | Varies per participant. Check with your local Thai embassy for visa requirements and visa application process.  For more information, check the Thai MFA website here. |
| Vaccinations, Medications, and Other Incidentals (such as phone, airtime, etc.) | Varies per participant.  Check with your local health provider for recommendations on appropriate medications.  You are responsible for getting any vaccinations required to enter the county.  For more information, check the CDC website here. |
| Total | TBA, depending on your transport, passport, visa, and vaccination costs |
on July 21 as well as local transport within Thailand.
We do not want cost to be a barrier to anyone who wants to apply for or participate in IDDS.  The organizing team is committed to working with you to find ways to meet the costs.  We have created an online resource to guide you here: IDDS Tips for Fundraising.  For those who are in greatest need, there is a small pool of funds available for partial scholarships. Financial assistance applications will be sent to applicants upon their acceptance to the program.
When and how can I apply?
Applications are now open!  If you are interested to participate in IDDS Sisaket, please complete the application here by December 31, 2016 at 5pm EST.  
While we prefer that you submit your application through our online platform or have someone help you to do so, if you are in an area with low internet access, you can write in the answers and mail to the address below by December 31, 2016.
IDDS Sisaket
c/o Sher Vogel at MIT D-Lab
MIT Building N51
265 Massachusetts Ave.
Cambridge, MA 02139 USA
Any incomplete applications or applications received after 5pm EST will not be considered.  If you have any questions or technical difficulties, please email hermes@dsilglobal.com.