"IDIN is the fuel, and I am the engine."
blog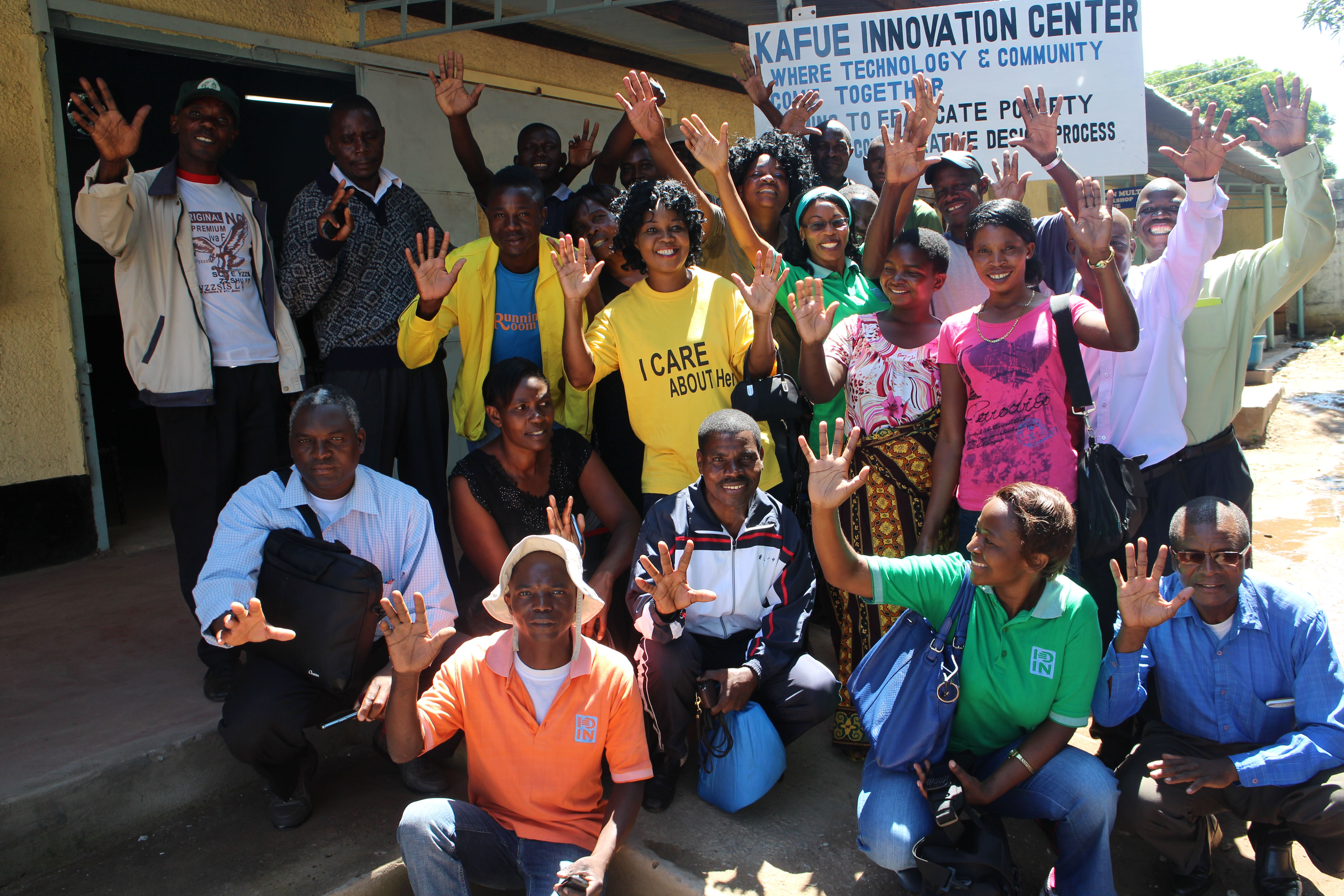 Our partners at the National Technology Business Center (NTBC) recently visited the IDIN-supported Kafue Innovation Center in Kafue, Zambia to talk with its founders about the importance of community innovation. 
The motto on their sign reads, "Where technology and community come together." And once you learn about their innovations, you realize that what they design and build relates perfectly with the challenges of the local community. You cannot help but notice the passion and zeal of the innovators. 
The administrator of the Kafue Innovation Center is Mr. Robert Shimaingo. When asked how long he had been with innovations, he said he had been innovating since childhood. He shared with us his first innovation to receive recognition. 
"My rope twisting machine was the first to be seen by many people," Robert said. "I used to sell ropes to fishermen who liked the ropes because they were strong. I used material from sacks, recycling it to make the ropes."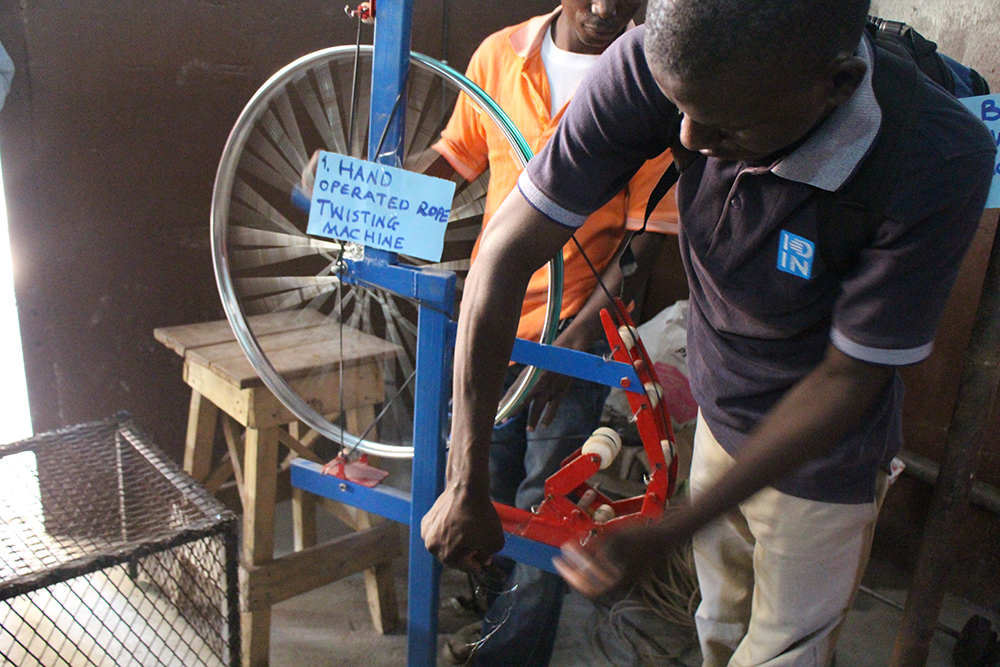 When asked what role NTBC had played, Robert added that NTBC had connected him to the International Development Innovation Network through a design summit in 2013.
"I didn't find them," he said. "They discovered me, when in 2008 I entered a competition run by the National Science and Technology Council. I was funded by the Council and developed the rope twisting machine at the Technology Development Advisory Unit at the University of Zambia. I won the second prize in the competition." 
That was not his only innovation. He also has made a vegetable cutting machine, and a gas fire machine, which extracts carbon from charcoal to run an engine. His largest innovation to date is a dam-free underwater turbine. 
Robert points to some of the challenges he has faced as an innovator, including the prohibitive cost of building a prototype since the trial and error process of building something new requires a lot of different materials. 
"IDIN is like the fuel and I am the engine!" Robert stressed. "With their help, I have been able to do a lot. They have supported three of my projects: the underwater dam-free turbine, the rope twisting machine, and the gas fire machine. They provide mentors and grants. The innovation with biggest support from IDIN has been the turbine." 
Robert likes solving problems. That's what inspires him to be an innovator.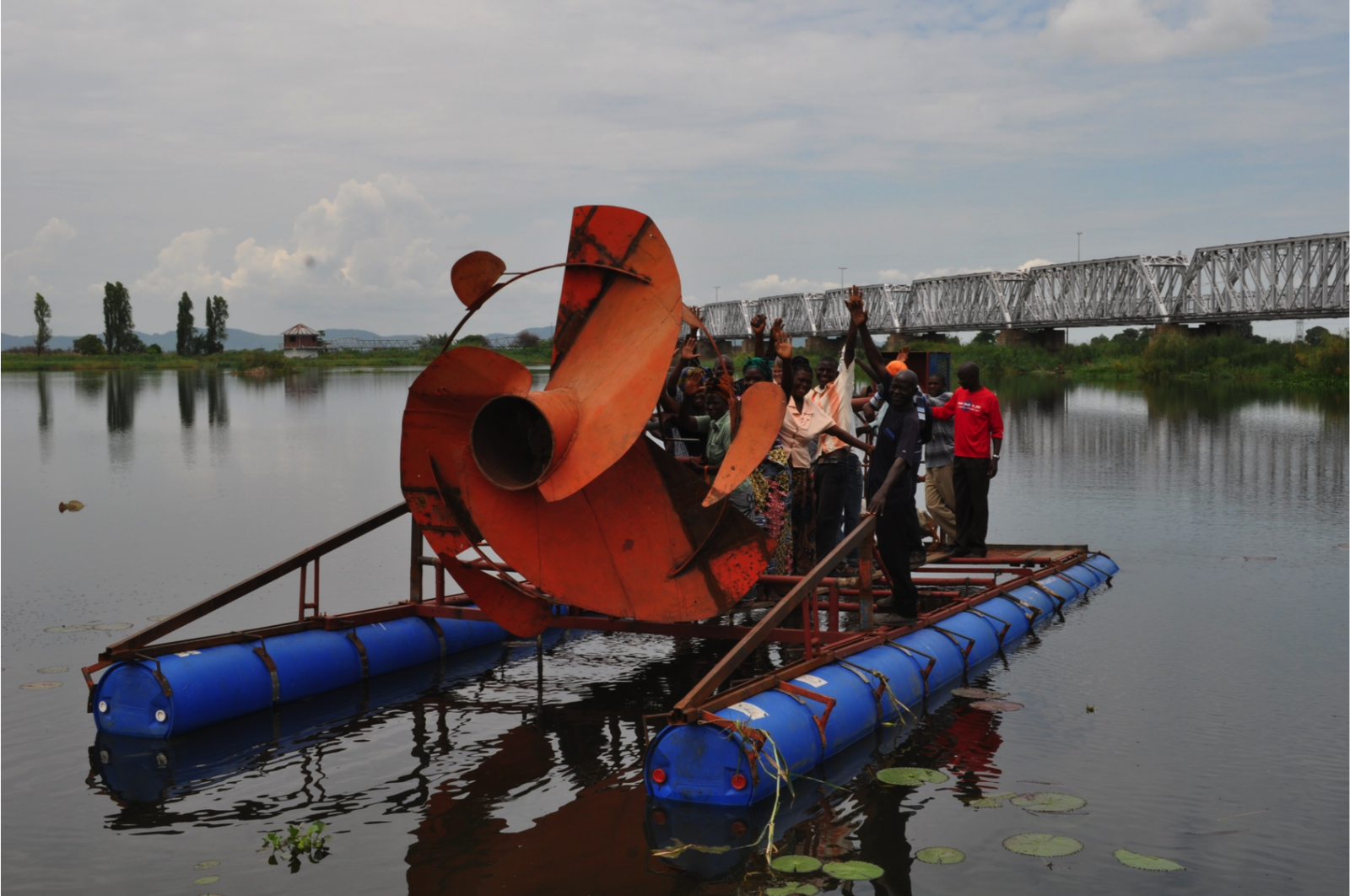 We also spoke with Mr. Steven Mvula, who also works in the innovation center. 
"I am very new in the field of innovation," Steven said. "I have been in this field for six years. My first experience with innovations was working with Robert on the turbine. From there, we had some challenges, so I stopped working there, and went to work somewhere. I had just gotten married and I needed financial stability." 
But his true passion always remained working on innovations. 
"Luckily enough, sometime later, there was an advert," Steven said. "They were looking for innovators who could participate in IDDS Zambia. My friend saw the advert, and we got interested and applied." 
Steven mentioned that his first solo project was a groundnut sheller. He also made a fertilizer applicator, a tool that is used to dispense fertilizer through a spout and a tube connecting to the container carried strapped to the back. That is a great improvement from the traditional way of applying fertilizer in which farm workers use their hands. 
Another innovation Steven made was the improved fuel stove. Unlike the conventional charcoal stove, you can control the flow of air supplied to the burning wood or charcoal, which will allow you to adjust the temperature and control how fast the flame burns after lighting the fire. This will help use less wood and give better control of cooking than traditional means. 
When asked how the public has responded to these innovations, he told us, "People have shown a lot of interest, especially in the groundnut shell remover and the fertilizer applicator. Some of us come from a rural set-up and we know the challenges there. The response also encourages me and confirms this is what I am supposed to be doing." 
IDIN continues to play a vital role in Zambia by supporting innovation that addresses the needs of rural and peri-urban communities.