IDDS Lahore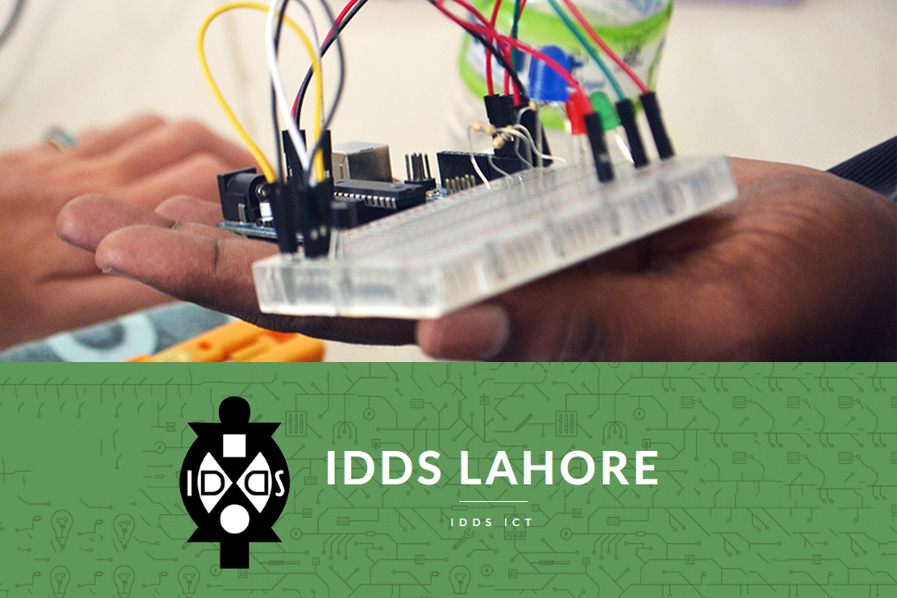 Event Description
Lahore, Pakistan is a vibrant, bustling city steeped in tradition and modernization alike. It is rumored that you haven't been born if you haven't seen Lahore. However, the region faces many significant challenges in the areas of social development. Information communication technologies (ICT) is one avenue for addressing a subset of such challenges. Thus IDDS Lahore was aimed at harnessing maker culture and ICT innovation spirit to address these challenges in collaboration with local communities.
IDDS Lahore was a two-week summit that brought together 40 participants from all over the world, trained them in the collaborative design process, and enabled seven teams to co-create prototypes and ventures that improve lives of people living in poverty. 
Development tools have matured to a point that non-technologists can also help create ICT-based technologies that can be readily scaled to thousands—if not millions—of people. At IDDS Lahore, participants used digital prototyping tools to create prototypes of technologies that enable people and improve service delivery in a wide range of sectors including health and education. The challenges IDDS Lahore addresses were sourced directly from communities that the summit's leading partner, Innovations for Poverty Alleviation Lab.
Project included:
A tracking system that identifies households in need of vaccinations
A demand aggregation system for women livestock extension workers (WLEW) 
A hotline that actively engages a father throughout pregnancy
A database of student attendance dynamics
A low-tech ICT solution that provides relevant market opportunities for women entrepreneurs 
An ICT system for teachers to enhance learning engagement in English