IDDS Educación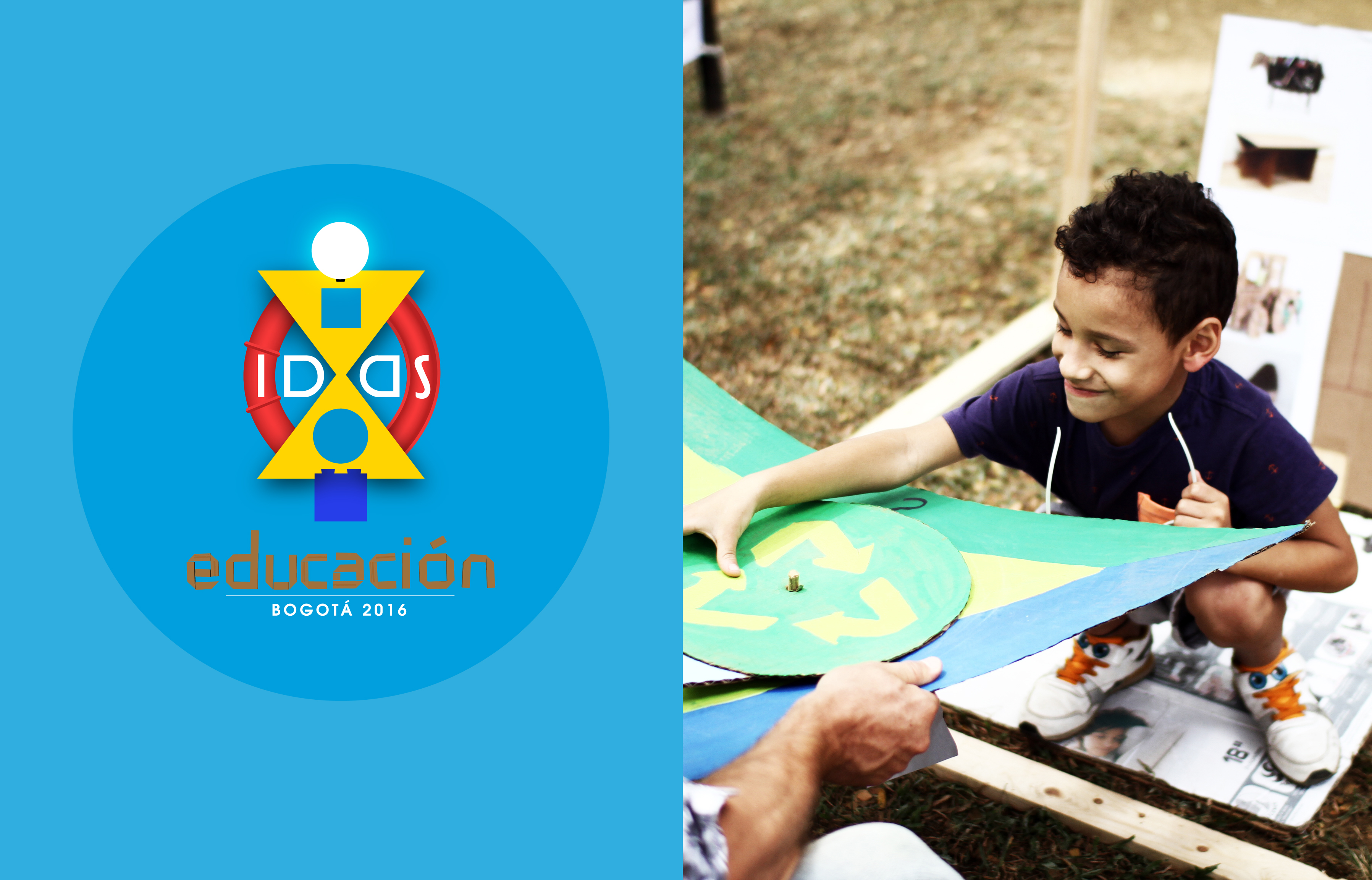 Event Description
Actualización: Debido a varias preguntas relacionadas con el brote de Zika en distintas zonas en América Latina, queremos informar a quienes estén interesados en aplicar al IDDS Educación que Bogotá se encuentra a 2.600 metros sobre el nivel del mar y que aunque las temperaturas se han incrementado recientemente, las posibilidades de contraer Zika son muy bajas. A Febrero 4 de 2016 no se ha registrado ningún caso en el área urbana de Bogotá.
De Junio 3 al 19 de 2016, Bogotá, Colombia será la casa del IDDS Educación. Bogotá, una vez llamada por Humboldt " a Atenas de América del Sur", se enfrenta hoy a numerosos desafíos en áreas clave del desarrollo económico y social tales como la educación. El IDDS Educación se centró en aprovechar el poder de las prácticas educativas tradicionales y combinarlas con el espíritu de innovación IDDS para abordar desafíos reales en comunidades locales.
El IDDS Educación fue una cumbre de dos semanas que reunirá a 48 participantes de todo el mundo, los guió a través del diseño colaborativo y facilitó y catalizóla co-creación de ocho prototipos y/o empresas que mejoren el estado de la educación en Colombia y el bienestar de personas que viven en situación de pobreza.
La educación y la tecnología son dos de las herramientas más importantes con las que las comunidades cuentan con miras a garantizar su desarrollo en generaciones venideras. En el IDDS Educación, los participantes utilizaron una metodología de diseño para crear prototipos de herramientas que permitan a las personas mejorar distintos factores de la educación en sus comunidades tales como la calidad, el acceso o la pedagogía, específicamente en el área de educación primaria. Los desafíos que el IDDS Educación abordó, se obtuvieron directamente desde las comunidades y a través de un ejercicio de colaboración entre un grupo diverso de partes interesadas provenientes de todos los niveles de la sociedad. El 'Centro de innovación para Tecnologías Apropiadas y Educación: C-Innova' y la Universidad Nacional de Colombia fueron las instituciones que lideran la organización de esta cumbre. Más acerca de C-Innova en www.c-innova.org.
From June 3-19, 2016, Bogota, Colombia will be home of IDDS Education. Bogotá, once called by Humboldt "The Athens of South America," faces today numerous challenges in key areas of social and economic development such as Education. Thus IDDS Education was focused in harnessing the power of local and traditional education practices and infusing them with the IDDS innovation spirit in addressing local communities' challenges.
IDDS Education was a two-week summit that brought together 48 participants from all over the world, engaged them in designing collaboratively and facilitated, and catalyzed the co-creation of eight prototypes and/or ventures that advance the state of education in Colombia and improve the lives of people living in poverty.
Education and technology are two of the greatest tools communities have in order to pursue their development for generations to come. At IDDS Education, participants utilized a design methodology to create prototypes of tools that enable people and improve factors such as quality, access or pedagogy, specifically in elementary education. The challenges IDDS Education addresses were sourced directly from communities and in a collaborative effort between a diverse group of stakeholders at all levels of society. The 'Innovation Center for Appropriate Technologies and Education: C-Innova, was the lead organizing institution. Learn more about C-Innova at www.c-innova.org.
Project included:
Interactive games that incorporated math problems
A vertical seedling garden
A modular match-teaching device
A mobile library and game of magnetic blocks for storytelling
A student-managed art space
An educational wastebasket, top eater, and pencil sharpener
A student-managed space for collaboration and exploration
An interactive playpen for young children
Local Hosts & Organizing Partners: