What is a local innovation ecosystem?
blog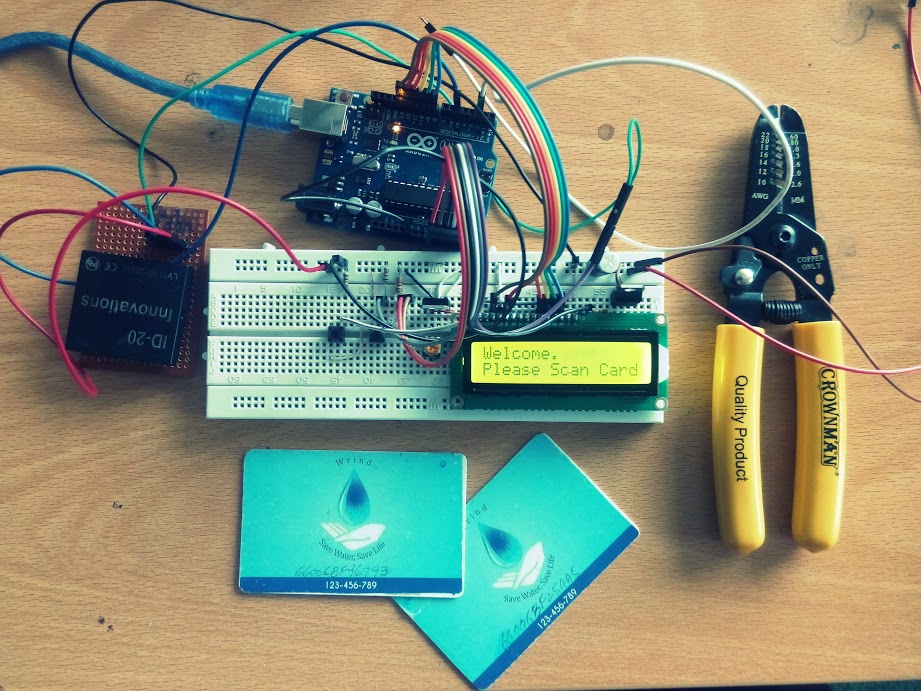 Greetings from 30,000 feet in the air! I'm en route to Melbourne, Australia, where I will be joining teams from Guatemala, Kenya, Pakistan, Thailand, and Australia for the first gathering of its kind. These teams are building local innovation ecosystems where they live: starting makerspaces, teaching design and engineering, inventing products, and running social enterprises. My goal for the next two weeks: to learn as much as I can from them in order to build a collective vision for strengthening local innovation ecosystems around the world.
Completing the circuit
So what is a local innovation ecosystem, anyway?
To me, it's a little like electricity. Let's say a person has a great idea – we'll call that the light bulb. When turned on, it can light up a room. But here's the problem: a light bulb can't shine on its own. To light up, it needs all sorts of circuitry: connecting wires, a power source, switches, capacitors, and resistors. Without these critical components, the light bulb stays dark, and the idea never reaches the people who need it.
IDIN's work for the last four years has shown us that there is no shortage of light bulbs. In every community on the planet, people are coming up with creative ideas to solve the problems they face. But too often, the circuitry may not be there to support that idea. Maybe there is no local capital to invest in new businesses, or policies make it difficult to patent an invention. Maybe schools focus on rote learning rather than hands-on problem solving, discouraging youth from exploring new solutions. Or maybe the right people simply aren't connected to each other.
We're learning how to complete the circuit. These teams from around the world have a wealth of lessons to share. And if electricity has taught us anything, it's this: when the circuitry is robust and resilient, it doesn't just power one light bulb. It can light up a whole city.
A working definition
This has us really excited. We are beginning to dream of a world in which people work together in vibrant, inclusive, and resilient local innovation ecosystems to tackle and solve development challenges.
Our understanding of local innovation ecosystems is evolving every day, as IDIN's research program explores deep questions and the innovators in the IDIN Network tackle challenges on the front lines. With their help, here is the definition that we have come up with so far:
A local innovation ecosystem is the enabling environment and infrastructure that allows people to engage in iterative processes of innovation and problem solving to generate solutions to local challenges and deliver them to the people who need them.
This definition breaks down into four parts:
1. Enabling Environment: An innovation ecosystem is built on the local institutions, conditions, structures that support innovation. This enabling environment can include educational opportunities in design and innovation, local capital to support innovation and entrepreneurship, physical and virtual spaces for problem solving, and ways to connect within and across ecosystems.
2. Broad Engagement with Innovation: In a thriving local innovation ecosystem, diverse individuals and institutions can access skills and tools for problem solving, collaborate with each other, obtain feedback, iterate, learn, and share with others.
3. Solution Development: In a healthy local innovation ecosystem, innovators and entrepreneurs assess social needs, develop products and services to address these needs, and iteratively evaluate and improve these solutions.
4. Solution Delivery: An effective local innovation ecosystem delivers solutions to those who need them.
Crowdsourcing a vision
It's a start, but we stand to be corrected. That's the whole point of this trip: for the next two weeks, we'll be listening and learning from local champions who have tangible examples of ecosystem success and failure. Together, we will start to untangle the complexities, identify the gaps, and refine our collective vision.
We started learning even before we took off. Yesterday, I asked everyone to answer the following question. Here were some of the responses:
"A local innovation ecosystem should…."
"…engage diverse stakeholders - from educational institutions, to community groups, to government, and business."
"…include resources for people to gain the skills/knowledge they lack. It should also consist of a pool of resources for everyone to access."
"…comprise relevant and innovative interventions, engaging beneficiaries and all stakeholders needed to keep it sustainable."
Pulling key words from just these three quotes, we get new insights into a local innovation ecosystem's components, qualities, and actions.
Components: Stakeholders. Resources. Interventions. Skills. Knowledge.
Qualities: Diverse. Sustainable. Innovative. Relevant.
Actions: Engage. Gain. Access. Include.
More updates, lessons, and data to come over the next two weeks – stay tuned! In the meantime, join the conversation on local innovation ecosystems on our Facebook page.
Laura Budzyna is the Monitoring, Evaluation & Learning Manager for the International Development Innovation Network, headquartered at MIT D-Lab.
Related blogs: